FRIDAY, 15th JUNE 2012
Fundraising Canapés & Drinks, "Share a Book" for Collarenebri
On Friday the 12th of October 2012 Bus of Books hosted a fundraising canapes & drinks night at The NSW Business Chamber. The night was a fabulous success, with several key highlights including:
A keynote speech from Peter Irvine – Co-Founder of Gloria Jeans Coffees . Peter came to share the impact of education in his life and promote his second book "Building your Business, your People and your Life"
Exclusive first vintage wine, drinks and canapes
The official launch of Dreamtime Caterpillar, a children's book, written by Tim Lee and Illustrated by Sharene Lee
An appearance from the Colli Crew from Collarenabri Central School as they performed a hip hop show complete with a choreographed dance (watch the video below for a taste of it)
Funds raised for our community project that is making a difference for regional/rural Australian schools by providing books and educational resources
Bring your business cards, bring a book and enjoy the night!
KEY SPEAKERS: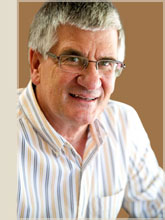 Peter Irvine – Co-Founder of Gloria Jeans Coffees
In 1996 Peter branched out into franchising and in conjunction with his business partner Nabi Saleh, established the Gloria Jean's Coffees franchise in Australia. Since they opened their first coffee house in November 1996, Gloria Jean's Coffees has grown to be the largest specialty coffee retailer and one of the fastest growing franchise organisations in Australia. Today there are over 466 Gloria Jean's stores and kiosks across Australia and over 877 coffee houses in 38 countries worldwide.
In January 2005, Peter and Nabi purchased the international Master Franchise brand and supply and roasting rights for all countries. Gloria Jean's Coffees has continued to grow, demonstrating excellence in franchising and setting the standard internationally for Australian franchise models. This was recognized in 2005 when Gloria Jean's Coffees won the PricewaterhouseCoopers Excellence in Franchising – 'Franchisor of the Year' Award.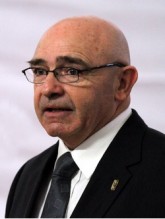 Shane Mortimer – Ngambri Aboriginal Elder
Shane is a Ngambri Aboriginal Elder, in the country of ACT, Canberra Area, Australia. He is also Chairman at The AARK Ag-Arts Residency Kenmore Limited and will perform an ochre ceremony. The ochre ceremony is an ancient ritual used to unite disparate peoples at times of shared abundance & celebration such as Corroboree.
LAUNCH OF DREAMTIME CATERPILLAR: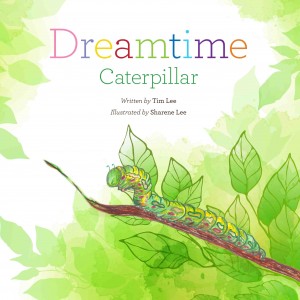 Foreword
The Rainbow Serpent is a long-cherished Aboriginal legend reminiscent of the Dragon as a symbol of the Emperor in Chinese folklore. Within our Dreamtime mythology, there is a wealth of stories with lessons for all young people – Aboriginal and non-Aboriginal, Australian and non-Australian.
In the tradition of storytellers across all ages and cultures, Tim and Sharene have crafted an exquisite tale that brings together the drama of nature, fairy tales and Dreamtime creation stories to speak of resilience, friendship and forgiveness. People of all ages will see bits of themselves in each of the characters and be touched.
The best stories are vivid, easy to read and inspiring. Dreamtime Caterpillar has colour and drama, tears and humour – pretty much all the ingredients of a magical tale well told. It does justice to our Dreamtime traditions as a focus for homespun leisure and teaching.
Tania Major (Bus of Books Ambassador and Young Australian of the Year 2007)
COLLI CREW RAP DANCE: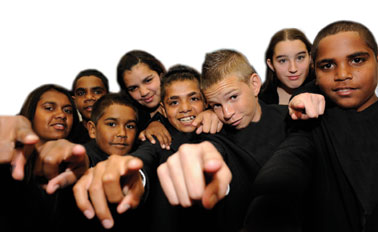 Collarenebri Central School is located 750km northwest of Sydney, NSW. It is a small and remote town with a population of about 300 people. It is a low socio-economic community with limited employment & work opportunities and therefore significant levels of welfare dependence in the community. The school and the community are committed to developing innovative and long-term programs that will ensure improved and increased levels of literacy and numeracy.
Click here to watch Collarenabri School featured on ABC's 7.30pm report.
Watch Collarenebri in action