FRIDAY, 12th OCT. 2012
Fundraising Canapés & Drinks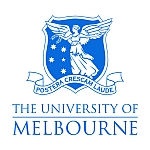 On Friday the 12th of October 2012 Bus of Books hosted a fundraising canapes & drinks night at The University of Melbourne. The night was a fabulous success, with appearances from special guests, new relations forged with Melbourne University and funds raised for our great cause.
SPECIAL GUESTS:
Professor Paul Kofman – Dean, Faculty of Business and Economics
Professor Richard James – Pro Vice-Chancellor (Participation and Engagement) and Director of the Centre for the Study of Higher Education
KEY SPEAKER: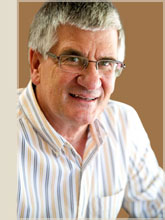 Peter Irvine – Co-Founder of Gloria Jeans Coffees
In 1996 Peter branched out into franchising and in conjunction with his business partner Nabi Saleh, established the Gloria Jean's Coffees franchise in Australia. Since they opened their first coffee house in November 1996, Gloria Jean's Coffees has grown to be the largest specialty coffee retailer and one of the fastest growing franchise organisations in Australia. Today there are over 466 Gloria Jean's stores and kiosks across Australia and over 877 coffee houses in 38 countries worldwide.
In January 2005, Peter and Nabi purchased the international Master Franchise brand and supply and roasting rights for all countries. Gloria Jean's Coffees has continued to grow, demonstrating excellence in franchising and setting the standard internationally for Australian franchise models. This was recognized in 2005 when Gloria Jean's Coffees won the PricewaterhouseCoopers Excellence in Franchising – 'Franchisor of the Year' Award.