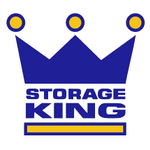 "Supporting local families in our local communities is a fundamental belief of our business. Storage King is a brand that loves to reach out to its customers through this kind of community involvement. That is why we are very proud to be supporting Bus of Books. Knowledge is a powerful tool, and the more we can empower our young people with this resource, the stronger our society will become. If our support in some small way, measures up to a better opportunity for a young child's upbringing, then it's all the more worthwhile. David Watson and the team at Storage King Lane Cove is very happy to be providing a storage facility and a collection point for all the generous donations that the community provides for this great organisation. We look forward to a long and productive partnership."



First Grammar are passionate about educating children and fostering a lifelong love for learning in the children that attend their early education centres in NSW. Whilst the programs at our centres develop children's numeracy, literacy, social and physical skills…the focus is always on fun. During the first five years of life a child's brain is hyper-charged for learning and the best way young children learn is through play.We are proud to support Bus of Books because we believe that books can power the imagination, develop creativity and provide enormous enjoyment as you disappear between the pages. They can also be the fundamental tools for learning that so many of us take for granted. We look forward to assisting Bus of Books in bringing the power of books to all children.

Shift International is an organisation dedicated to inspiring and helping young people empower themselves to create their own future as magnificent as they dare to dream through workshops and conferences held in Australia and abroad. We recognise that when any young person is placed in an inspiring, fun and engaging learning environment, they will shine and reach their potential to live an extraordinary life and make a difference.

Corplite is an electrical firm specialising in office, shopfront and residential strata installation and maintenance. Our mission is to provide a professional, punctual and reliable service for a fair price. Corplite has not been around as long as some of the more established electrical firms in Sydney, which drives our team to make sure we are providing the best service at the best price to any of our competitors.
This country has the best wines in the world and at First Vintage we set out to support our farmers that are more interested in great wine than a marketing budget. They stand out because of the medals they have received from the Royal Agricultural Societies. The Royal wine shows of Sydney, Melbourne, Adelaide, Canberra, and Perth are the benchmark for excellence in the Australian wine industry, where over 10,000 wines are judged every year.

We set the trend which other Sydney City real estate agencies follow. We are the first property managers to introduce the lowest price guarantee. No other agency offers a money back satisfaction guarantee. Call other agencies to see if they will to guarantee your money back and you will see why we are the leaders in Sydney City property management.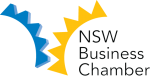 NSW Business Chamber is a not-for-profit member organisation committed to helping businesses of all sizes manage their people and growth more efficiently. We currently have over 9,000 members and represent more than 20,000 businesses through associations with Local Chambers throughout NSW. NSW Business Chamber is a member of the Australian Chamber of commerce and Industry (ACCI) and the Australian Chamber Alliance, which represent the interests of over 1.5 million businesses nationally.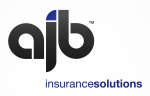 AJB Insurance Solutions offer a large suite of general insurance products and underwriting services. We can assist with all commercial and domestic insurance enquires and offer annual product reviews and on-going support in the event of claims. We provide the most reliable insurance products and a personalised customer service. We work closely with you to understand your situation; identifying your needs and tailoring a solution to match.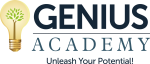 Genius Academy is organisation dedicated to inspiring high school students to unleash their inner genius and potential. We believe that every young person deserves every opportunity to gain knowledge of cutting edge learning tools to learn smarter and strategies to develop life skills for the real world. Genius Unleashed is our Year 7-12 PRE HSC & VCE Study Workshop that helps students get motivated, inspired & equipped with learning skills.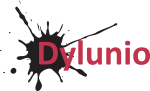 Dylunio is a boutique design house, specialising in: full graphic design, digitial and off-set printing, on-line publishing and document finishing. Using the latest software, Dylunio's team is capable of delivering cost effective, stylish designs to critical deadlines throughout Australia. Understanding our clients design needs and providing a high level of customer service, the experienced Dylunio team welcomes the opportunity to assist you.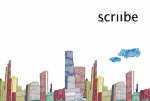 Scriibe is a creative hub that specialises in copywriting and creative marketing concepts. We are a team of writers committed to crafting effective and engaging copy for your business. Our words have a job to do, and that's to help you sell your product or service. So, it's about results. About generating copy, or words, that will give your business an edge. Whether it's website copywriting, brochure and flyer copywriting, advertising concepts, social media copywriting or editing, we do it all… and we're the best in the business.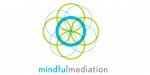 Mindful Mediation is dedicated to helping make the world a more peaceful place. We focus on educating people in conflict, helping them to learn and grow through the conflict, and create a more positive workplace culture. We use a range of services – mediation, facilitation, training and coaching to help people develop the skills to prevent or minimise future conflict. We also train specialist professional mediators to spread the peaceful word.

The JCIA Senators, who are Honorary Life Time Members of Junior Chamber International (JCI), acknowledge the benefits and advantages of membership in JCI which has influenced them in their own career and personal lifestyles through its motto of "Leadership Development through Community Involvement" and are pleased to be a co-sponsor for this worthwhile project sponsored by JCI Sydney.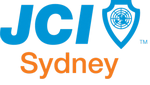 JCI Sydney is part of JCI International – a membership-based nonprofit organization of 200,000 young people ages 18 to 40 in 5,000 communities and more than 100 countries around the world. Each JCI Member shares the belief that in order to create lasting positive change, we must improve ourselves and the world around us. We seek targeted solutions to the unique problems in our communities to build a better world, creating global impact.